ACTIVE HEALING IS BEST FOR FOR YOUR ACTIVE LIFESTYLE.
The best advice for athletes and those with an active lifestyle
Use only the top recovery techniques, treatment and therapy
An experienced elite athlete as your doctor and guide
Having an active lifestyle inevitably takes a toll on your ankles and feet. As a result, you have likely adopted a signature limp when you wake up in the morning, or perhaps you have a debilitating ache that prevents you from doing the activities that you once loved. Time to visit the best podiatrist in Salt Lake City.
At Final Kick Ankle and Foot Clinic, we are far too familiar with these experiences. We are experts at treating all ankle and foot related issues. Our goal is to eliminate your pain, and get you back to that active lifestyle you know and crave.
Your initial comprehensive consult with a podiatrist will be tailored to your goals. We exhaust all conservative treatment options prior to moving forward with surgery.
Final Kick Ankle & Foot Clinic Active Healing for your Active Lifestyle! To speak with the very best podiatrist in Salt Lake City and Utah Call 358.770.7203
OUR TREATMENT PHILOSOPHY – Adult & Pediatric Podiatry
Emergency consultations

Most comprehensive service in the area

Easy access clinic in the center of the valley
1
PREVENTATIVE CARE
Most of us can trace our chronic ankle and foot pain back to a certain traumatic incident or period of overuse training. These were likely periods when we were living to our fullest potential, and far to focused on our physical objectives to pause long enough to manage our nagging ailments. We should never regret the consequences of our ambition, but rather learn from our injuries, and develop habits to better manage them in the future. A few extra rest days, better nutrition, appropriate shoe gear, and smarter sport specific or cross training can prevent the long term consequences of chronic ankle and foot pain. At Final Kick Ankle and Foot Clinic, we incorporate preventative care into every patient's treatment protocol. Managing pain starts with awareness and education.
2
UNDOCTORED TREATMENT
We believe in empowering patients to take control of their own health. Whether you are an elite athlete dealing with an injury, a parent who is concerned about their child's inability to walk comfortably, or some exceptional individual who chooses physical activity as a healthy lifestyle choice. Final Kick Ankle and Foot Clinic is your resource for self diagnoses and treatment or any sort of ankle and foot pain. Please visit our Undoctored page on home therapeutic exercises for building ankle and foot resilience through strengthening and stability exercises.
3
MEDICAL TREATMENT
Despite all efforts, is your ankle and foot pain still holding you back from achieving your lifestyle goals? Living with ankle and foot pain is never a good option. Unfortunately, too many individuals give up on their activity goals because of chronic pain. Dr. Sekulic knows from first hand experience, that with a proper diagnoses and treatment plan, pain can be managed, and most often times completely eliminated. Don't acceptt pain as an option. Rather, please call our clinic for your initial consult. At that time, we will discuss how we can get you back to your activities as quickly and safely as possible.
Dr. Selina Sekulic
Dr. Sekulic loves to evaluate and treat all lower extremity problems stemming from trauma, overuse injuries, biomechanical asymmetries, and systemic disease. She is perceived as a progressive thinker amongst her patients, and in the medical community. She critically assesses each patient to obtain a global understanding of their ankle and foot pain, as well as any systemic issues that could be impeding their activity goals.
Dr. Sekulic has dealt with several personal ankle and foot ailments stemming from various sports injuries, and is receptive to the physical and psychological toll pain can have on an individual. As a result, she relentlessly works with each patient to optimize their lower extremity biomechanics and eliminate pain. As a result, patients can expect to return to a higher level of physical activity than prior to stepping foot in Dr. Sekulic's clinic.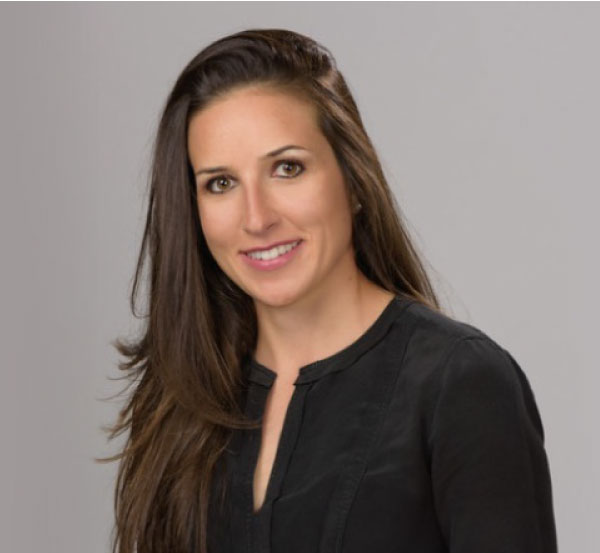 HELPING OTHERS RECOVER WITH LASTING RESULTS
Payment Options
PAY BY CASH: Patients are allowed to pay by cash, check or charge according to the transparent price structure. The benefit of a "pay by cash" structure is that we can offer prices closer to the actual cost of doing business because we are not restricted to your insurance company's contract.
INSURANCE: We are also more than happy to submit claims through your insurance company.
If you have any questions or would like to make an appointment
OFFICE HOURS
MONDAY: 8:00am-5:00pm
TUESDAY: 8:00am-5:00pm
WEDNESDAY: 8:00am-5:00pm
THURSDAY: 8:00am-5:00pm
FRIDAY: 8:00am-5:00pm
SATURDAY: 10:00am-2:00pm