3D printed custom orthotics offer precision and comfort
Dr. Selina Sekulic at Final Kick Ankle and Foot Clinic is at the cutting edge of new technology and products that will give patients the best results possible, so they can live and active and healthy lifestyle!
As part of our commitment to innovation, our clinic offers FitStation powered by HP, which combines 3D foot scanning with dynamic gait analysis to enable both orthotic recommendations and 3D printed custom orthotics. Dr. Selina Sekulic at Final Kick Ankle and Foot Clinic will analyze your findings and prescribe a 3D printed custom orthotic just for you.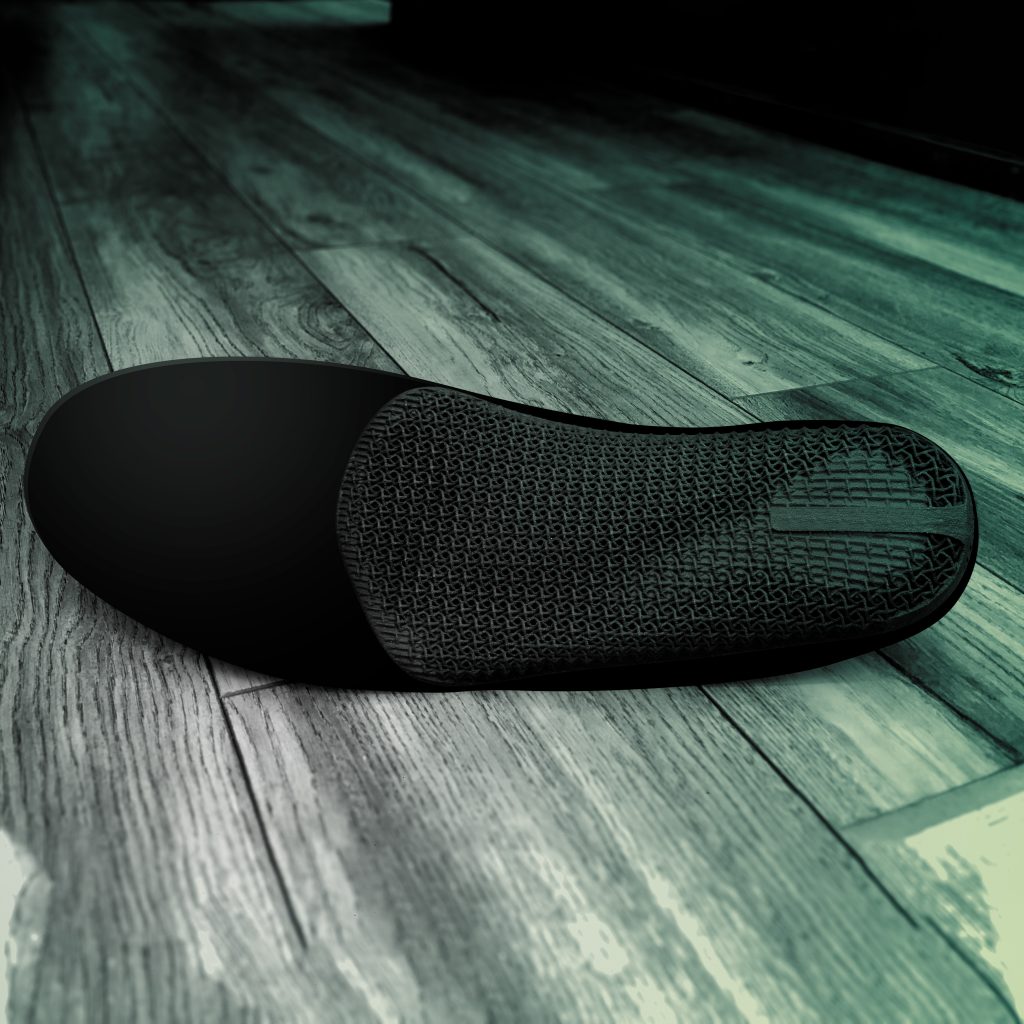 The lattice-design of the 3D printed custom orthotic allows Dr. Selina Sekulic to design a device that has more precision and comfort than ever before.
For areas of your foot where more biomechanical control is needed, the 3D printer fills the lattice-spaces without making the orthotic thicker or heavier.
Other segments of the foot may require more, or less, support and flexibility. 3D printing can achieve all of this through more or less filling of the lattice-framework without the bulkiness of other custom orthotics.
Our 3D printed orthotics are thin and lightweight, so they will fit in most of your footwear.
By wearing your 3D printed custom orthotics, you will be pain free faster!
About 3D Printing
3D printing, also called additive manufacturing, is known to be very precise, and therefore, more reliable than error-prone manual manufacturing, which has dominated the custom orthotic industry since the 1950s. Unfortunately, 3-D printing custom orthotics had not been an option due to slow printing speeds and materials that lacked accuracy, durability and comfort.
HP Inc. broke through those barriers through the introduction of a revolutionary Multi Jet Fusion 3D printer, patented bio-compatible nylon printing powder and lattice-design that offers unprecedented comfort and control, while maintaining a thin profile that will fit in most shoes.
To learn more and schedule your appointment today call us at 385-770-7203